Comments from Participants

Peteris Plume, Kekava Youth Orchestra, Kekava, Latvia (2023)
Dear Mr Jiri Pokorny, It was a true pleasure to visit Prague again and to take part in such a great and lovely event! We are truly inspired by atmosphere, challenges and genuine friendliness we felt during our stay. Will definitely return one day again and warmly recommend Festival to others. Best regards and greetings from still freezing Riga and Kekava.

Karsten Zweiniger, Brassband "Airplay" Barmin-Gymnasium, Berlin, Germany (2019)
Dear Jiri and the organisation team, thank you very much for this perfect event! We were able to win so much right from the start of our first international competition: great musical experiences, worldwide contacts and wonderful people in Prague! Our greatest respect for this organizational achievement! A great example of cooperation in Europe! We wish the festival all the best for the future and of course we will come back again.

Alexis Gitman, Tabeetha Choir, Jaffa, Israel (2018)
Thank you so much for all of your help getting us to Prague! My students and I had a fantastic time and it was SUCH a good experience all around! All of the events were terrific and it was all organized so well! I cannot say thank you enough for it all! We will definitely be returning next year and the plan is to officially compete as well! Thank you again! This is such a great festival for young musicians!

Andreas Ernst, Kammerchor des Joseph von Fraunhofer Gymnasium, Cham, Germany (2017)
Thank you for the perfect organization of this festival. We are very pleased, that we were a part of it. The niveau was very high, but we learned a lot and we will come back in the future. The beautiful moments were the contacts with so many young people from all over the world. When young people sing together, the world will be closer. And your festival is a great gift for all the children and young people that came to Praque. Thanks for your very good job.

Paolo Angelucci, I GIOVANI ACCADEMICI, Ortona Italy (2017)
I am writing to you to thank you for those wonderful three days. Prague is beautiful, the musicians who came to festival too. It was fantastic experience.

Dimitar Kostantzaliev, Talasumche, Sofia, Bulgaria (2016)
The children from Talasumche agree that YoungBohemia was one of the the best festivals they have participated in! You just have to look at the pictures your photographer took to capture the magic of the moment and you can tell that everybody is delirious! Thank you for organizing such a memorable event, for the excellent conditions that allowed the choirs to perform at their best, the Parade, the Award and Disco Party. Special thanks to our kind guide Zora who was by our side at all times proudly showing us the beauty of Prague. We hope to see you again!

Gerard Bradley, Loreto Grammar School, Omagh, Northern Ïreland (2016)
On our 5th visit to Prague and our 4th visit to your wonderful Festival; let me state that Young Bohemia never disappoints. It is the number one event on the horizon for Loreto Omagh Girls Choir. They are made so much at home in your wonderful event with an intensely exciting schedule of well organized Competitions and Concerts over a glorious weekend in the magical city of Prague. Already planning our next visit.

Gail Greenwood, Hazelwood School Choir, Oxted, UK (2015)
Dear Josef and Jiri, we had a wonderful time! Both the children and the staff. The opportunity for us to attend and experience youngprague was fantastic. Apart from their performances, being able to watch other older and much more experienced choirs and orchestras, the Get Together party, the Parade, the Awards and Disco was a fabulous experience for the children and I think they are all still talking about it now! It was so well organised and we were made to feel very welcome throughout, with the yp staff at the venues also being very helpful.

Dzianis Zabauski, Fest-Orchestra, Moscow, Russia (2014)
We came to the festival youngprague for the second time, and the fact that we returned here speaks for itself. The organization of the festival was excellent, we were really satisfied with that. youngprague festival is a good platform for communication between musicians from all over the world. After young2011prague some musicians from the orchestra got into the music and entered the music faculties in Moscow! For the members of the orchestra these spring days in Prague were the best of their lives! What could be better than a burst of positive emotions! I sincerely thank the organizers and wish prosperity to the festival!

Igor Kudeljnjak, Tamburitza orchestra Križevci, Croatia (2014)
Our trip back home was great, but not close like a privilege to be on your festival. It was a life time experience for us! Prague is the most beautiful city in the world! Festival is great and your organization is perfect! Thank you. We are grateful for meeting such a wonderful people as are musicians from all over the world! We have achieved a great success with our performance, and we are proud to have those awards from big festival like youngprague is! All of my members of the orchestra are thrilled, and they say that we must come back in Prague! So I hope that we will have chance to do it! Until that, please give our regards to all kind people from festival, president, members of the jury, Mrs. Maria Sladka, Mr Karel Kašak and all the others! And of course all musicians who participated on young2014prague! You, dear Alena, and Mr. Pecival were very helpful for us in our attemption to go on festival, so once again THANK YOU VERY, VERY MUCH!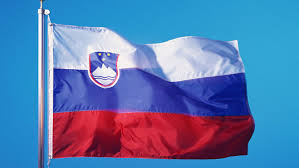 Matej Berk, Mladinski Pevski Zbor, Planina pri Sevnici, Slovenia (2014)
I would like to say thank you for everything. It was great experience for our children and for all of us. Organisation was perfect, we enjoyed every moment. We wish you all the best in future. Kind regards from Slovenia.

Gerard Bradley, Loreto Grammar School, Omagh, UK (2013)
Thank you and let me say that our experience at the Festival this year was the best ever. Full credit to you and all involved for your great organisation and swift responses. Also the hotel was a great improvement. In the pass our experience with Olive was difficult but this year I found to deal directly with yourself much easier and I would certainly do 'Young Prague' again in 2 or 3 years time. Regards Gerard



Andreja Ocvirk, Mixed Youth Choir of School Centre Celje, Slovenia (2013)
Thank you very much for all kindness and great moments in Prague. We were really glad to come and I hope to come again maybe another year. I'm also telling others choirs from Slovenia about your festival and our great experience and also the fun for kids :).

Manfred Hilker, MCI (partner in USA), Vermont, USA (2013)
Thanks for another well conducted Young Prague Festival. Everything went very well, all our groups were happy. ...... The instrument rental service was outstanding, at every venue the instruments were there, and it is very convenient to leave them just behind! All meals were excellent, I really liked the rotating through the restaurants. I am glad we could convince choir to come to the reception at city hall ( they originally wanted to skip it) but they kept talking about how wonderful this had been... (Note: Excerpts from a longer letter.)



Prof. Zoran Andric, Youth Philharmony Orchestra Naissus, Serbia (2012)
I have great pleasure to thank you for the wonderful welcome and excellent organization. It was a pleasure and honour to be participants in your X Jubilee International Festival of Youth Orchestras and Choirs. .... I cordially greet you with a wish to see you next year at your festival again


Nathan Bramhall, MCI (partner in USA), Vermont, USA (2012)
Hi Alena and Jiri and Joseph, first I want to thank and congratulate you all on an amazing event. I have spoken to all the directors and everyone was 100% thrilled with the festival and the venues and the organization of everything! Thank you!!!




Tatiana Stavinova, Baltika, Sosnovy Bor, Russia (2011)
We'd like to thank you and all the organizers for giving us an opportunity to participate in such a great musical event and for perfect organization of Young Prague 2011 Festival. It was a pleasure for us to sing in such a good hall and to be evaluated by the members of the jury who are recognized authorities in the field of choral music. The programme of the festival also allowed us to communicate with many singers from all over the world and to explore the beauty of Prague. Our stay in Prague was really enjoyable and we hope to visit your city again.



Janja Velkavrh, Mladinski pevski zbor Radiotelevizija Slovenija, Lubljana, Slovenia (2011)
We came back to Ljubljana on Sunday morning, little tired, but very satisfied and full of strong positive emotions and impressions. First of all, I would like to thank you for all your efforts and your spent time to ensure a good organization of all events of the festval, concerning all principal arrangements as well as all little details. Specially remains in our haerts your warm welcome. I owe you a great debt of thanks for your kindness, a good will and readiness to fulfil our quite uncommon request for recording of our appearance during the competition. We were really astonished when receiving a CD with recording!! And honestly said, this recording is really exelent and unique. Microphones were not set very close to the choir, but the sound is really good, all voices are heard very precisely, the sound of entire choir is very good, also the acoustics of the hall is captured and it is really very beautiful. This recording is really a document of one historical moment! As said in previous mails, we could not received no recording from competitions in previous years and we regret it very much, each year. This is the reason, why we are so content with this new achievement this year!! We are really deeply thankful for your kindness! ........ Now we are still full of beautiful impressions from Praga and we hope, that we could come again to your beautiful town and see you in next year. Please, receieve our warm greetings and best wishes for you all and for your further projects. With kindest regards from Ljubljana.



Elena Petrova, Joy, Varshets, Bulgaria (2011)
Sorry for being late with my letter, but we had a lot of to talk about after Prague, so I didn't have enough time :). Thank you all for the wonderful days in Prague, I won't forget them soon. Everything was great, we are all enchanted by your gorgeous city. I hope we'll see you again.


Anna Pushkina, Chamber Symphony Orchestra "Entre Nous", Moscow, Russia (2011)
Thank you for such amazing festival, it was fantastic. Hope to see you next year.





Marina Rudakova, Chamber Choir of Children´s Musical School Nr. 2, Novosibirsk, Russia (2010)
Thank you, we were excited by the festival and also by the city of Prague. Owerhelmed with emotions and good feelings. Our big thanks to our guide Dana. Thank you Czech!


Niamh Crowley, Sligo Academy of Music Sinfonietta, Sligo, Ireland (2010)
We had such a wonderful time in Prague and the festival was so enjoyable and so well organised. One question I have for you is about the photos which were taken by your official photographer - how do we get copies of them?


Yeap from Singapore (2010)

Hi I'm from Singapore, thank you for organizing this festival and competition, it was my first time going on an overseas tour with my choir and i loved it, 'twas one of the most memorable trips i ever had. God bless you all



Brian Murray, Fingal County Youth Orchestra, Ireland (2009)
A big Thank You from Fingal County Youth Orchestra, from our Chairman, Michael Clasby, our Conductor, Karen Joyce, our Committee, and from all the players and the many parents who thoroughly enjoyed our time in Prague. Feel free to tell other orchestras that we recommend Young Prague without reservation: possibly the simplest recommendation is to say that we feel our first visit won't be our last. Thanks again.



Ulrich Waldvogel Herzig, Kammerchor der Kantonsschule, Schaffhausen, Switzerland (2009)
Thank you very much for that great festival. It was huge fun. We enjoyed it very much. My students have explicitly told me, that we should take part in your festival every year. So let's see what we can do. Once again thank you for the great time in Prague!

Participants on the youngprague Guestbook (2009)
Katie: Prague was amazing! I'm from the awesome Loreto choir from Omagh in Ireland and everyone who was in it agreed that this was the best trip we had ever been on!
Sinéad: Wow. What can I say? It was one of the greatest weekends of my life. I really loved every minute of it (except that 10 MINUTE REHEARSAL that we got up at 7am for :| )
Hannah: It was amazing!!! I hope we can go again next year! It made me love singing even more than I did before! All I wanted to do was sing all the time. We were crazy busy but it was great!



Eleni Theodoridou, Echochromata, Greece (2008)
We want to thank you about all the " Young Prague" project! It was fantastic for the students and inspiring for the conductors to continue. Our guide was a very kind man, he helped us very much, he was all the time with our group. We keep all the beautiful images in our minds. We hope that we shall visit Prague once more -next year- with a Girls' Choir!



Jack Swindelhurts, William Howard School, Brampton, UK (2008)
Young Prague 2008 was fantastic!






Alina Tomi, Excelsior, Romania(2008)
Thank you once again for a wonderful welcome in Prague. It's been a great stay and we really loved competing with the other choirs. I wish we had had more time to visit Prague, but that might happen next time we come there. By the way, I would like to ad that our guide Luisa was wonderful.



Madetoja Music High School, Finland (2007)
Ahoj everyone! Prague is most definitely a place I will return to. I, too, had an amazingtime getting to know the city and its people. The festival had a relaxed atmosphere and the choirs and orchestras clearly enjoyed themselves -- well.. I sure did! I left Prague with a handful of great memories (..and a slightly overweight suitcase). It really sucks to be back in Finland, but at least I have lots of photos to look back on.. Met some wonderful people during the trip (and honestly, for you lot in Ashton, I really do hope we meet again! :D) I'm probably never going to travel with this choir again (since I already graduated from the school), but I am proud of the 3 years I had with the group. Dekuju andtake care!

Bernhard of Chor des Borg Spittal, Austria(2007)
hi everyone, youngprague07 was amazing, thanks to everyone for making it such a great thing!!!! Greetings from Austria!

Karen Turley of Loret Grammar School, Omagh, Ireland (2006)
!This weekend was the best weekend of my life and i wanna thank everyone involved becauseeveryone from LORETO GRAMMAR SCHOOL IN OMAGH, IRELAND had the best time (the ones in the red sweatshirts!!!!lol!!! Love all the photos and i will never forget the experience! PRAGUE ROCKS!!!!



Elena Bartnovskaya (conductor) of Gloria Choir, Ekaterinburg, Russia (2006)
We are very thankful for exellent reception in Prague and for the perfect organisation of the competition. It was one of the best international festivals we have taken part in. It is necessary to draw attention to the high professional level of the jury and participants. We met a lot of new friends from Canada, Japan

Peros Stylianou, Cyprus (2005)
Great organisation,wonderful experience..Thank you very much...we are looking forward to meeting you again next year!

IX. Gimnazia, Croatia (2005)
youngprague is a wonderful festival with perfect organisation, great jury and fantastic Photogallery! Thank you very much



Karl-Heinz Sondermann, Schulchor Schyren-Gymnasium, Germany (2004)
My choir, Dr. Dauber with his wife and I myself, we were very happy to participate in your festival in Prague. Your competition was not only the finest and sucessful one but the most beautiful one for us. Once again, we want to congratulate you and your crew, Mr Pecival and Zdena Vasinova for your perfect organisation and very fine representation in wonderful buildings and places in your town. We are planning to come to Prague again next year, my pupils are eager to win a gold medal next year.

Jiri Kolar, President of the Czech Choral Union (2004)
young2004prague is over. The festival was great success - both artistic and social and its further existence is bright. The festival became a cultural event which the capital city of Prague can rightly be proud of. The words of thanks to festival organisers who delivered excellent proffesional job. I am confident that the next festival - young2005prague-which shall take place 14-17 April 2005 will bring to our golden Prague at least the same number of enthuasiastic young musicians



Beverly Sortland, Southbank International School, London, UK (2003)
Thank you for a wonderful experience in Prague! We grew so much as an ensemble, and I know that it is only the beginning. young2003prague (and hopefully, young2004prague) will stay with us for a very long time


Cyprian Meyer, Kantonsschulle Reusbohl Luzern, Switzerland (2003)
We are all very enthusiastic about the young2003prague and should like to thank you for your hospitality and the excellent organization of the festival. We would be very interested in participating next year.

NEWS

(2.4.2023)
The date of the festival in 2024 has been re-confirmed.
>> read more

(26.3.2023)
What a fantastic festival!
>> read more
---
>> all news